From July 5th to August 13rd, 2017, 9 outstanding undergraduate students went to the University of Illinois at Urbana-Champaign (UIUC) to participate in summer research training program (ISIP) which organized by the Faculty of Agriculture, Life and Environment Science of Zhejiang University.
The launch ceremony was held at the Agricultural, Consumer and Environmental Sciences (ACES) library at the local time on July 6th. Yuji Arai, associate professor of environmental and soil chemistry, introduced the safety precautions to the students who participated in the program. Suzana Palaska, associate director of the International Office, welcomed the students and gave good wishes to the students for their 40 days of study and research in UIUC.
From July 7th to August 8th, 20 undergraduate students in various research laboratories to carry out their own research programs. These programs cover a wide range of fields such as agricultural science, biological systems engineering, food science, animal science, environmental science, ecology and computer science. In the process of project development, students did not only feel the atmosphere of the laboratories in first-class university, but also improved their own experimental skills, and cultivated their ability of literature review, experimental design, results analysis and writing. The program also requires students to make an academic poster, which is a new challenge for them. On the afternoon of August 11th, the summary conference and the poster display were held at the ACES library. Each student was accompanied by the advisor, introduced his or her own program to other teachers and students and answered questions. In this process, the students did not only conduct interdisciplinary communications, learned from the experience and strengths of others, but also greatly improved the ability of doing presentation.
In addition, a variety of lectures were also organized for students, establishing a bridge between students and professors to communicate face to face. Dr. Ting, Associate Professor of Department of Biosystems Engineering, introduced the quality of an academic and shared his successful experience. Dr. Santas, pre-dean of UIUC Agricultural College, vividly introduced the close connection between UIUC Agricultural College and Zhejiang University, and hoped the students to learn scientific knowledge and promote the cooperation between UIUC and ZJU; graduate project director, biology engineering professor Wang Xinlei explained different types of graduate programs and application process in details and answered questions. These lectures made them proud of their majors, helping them clarify their career prospective.
In their spare time, the students also participated in a variety of activities, such as visiting the Springfield Lincoln Memorial Hall and the Supreme Court, visiting the agricultural giant Monsanto Institute, visiting the Chicago Museum of Arts, boating in Lake Michigan and so on. Through these activities, students got more familiar with the history and culture of the United States and greatly broadened their horizons. At the same time, students also did a variety of recreational activities, such as table tennis, billiards, fitness, playing the piano and so on. They are actively involved in the activities, which shows the optimism and vitality of the students from ZJU.
The UIUC summer research program is aimed at giving students a chance to do scientific research and combined with elements of the immersion of history and culture of the United States, lectures, and English communication. It did not only improve their capability of scientific research and teach them valuable experience, but also expanded their horizons and strengthened foreign exchanges and cooperation of Zhejiang University.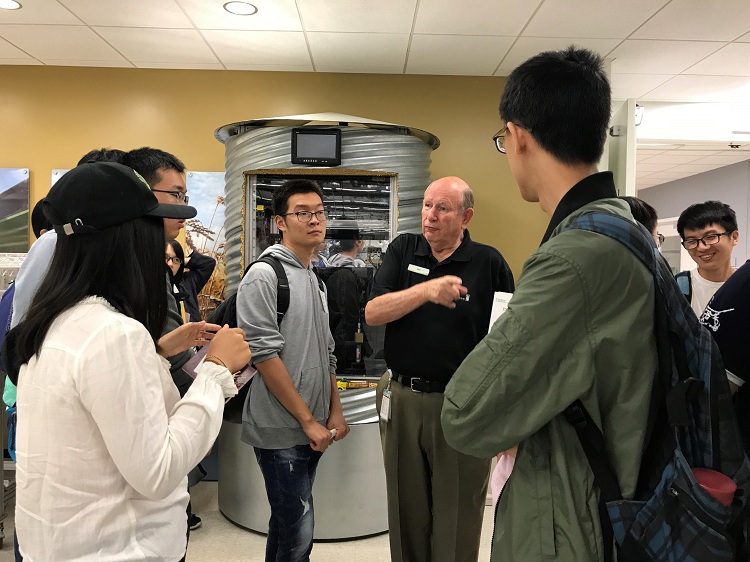 Visiting Monsanto Institute


Visiting University of Chicago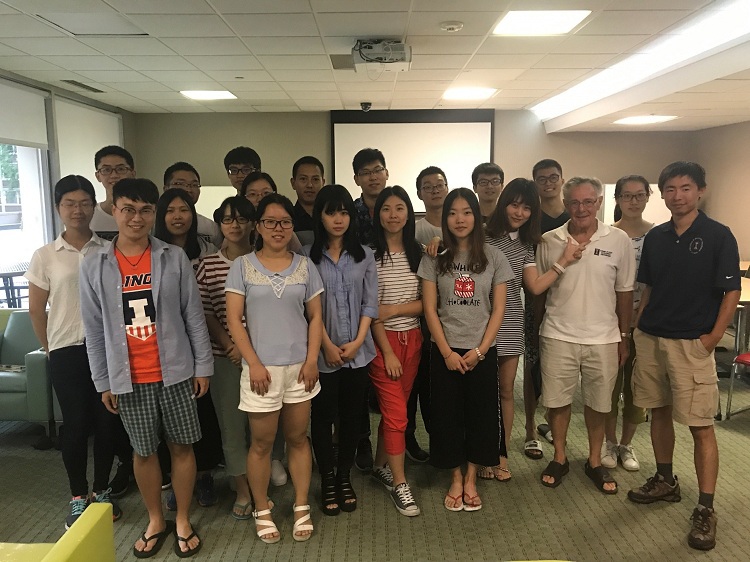 Group photo taken with Dr. Santas