The 27th Plant and Animal Genome Conference was held at Town & Country Convention Center, San Diego, California, USA (January. 12 to Jan. 16, 2019). It is one of the highest-level international academic communication platforms for animal and plant genome researchers, involving more than 3000 experts and scholars from all over the world. Professor Chen Liping and two doctoral students from the institute of vegetable science attended the conference.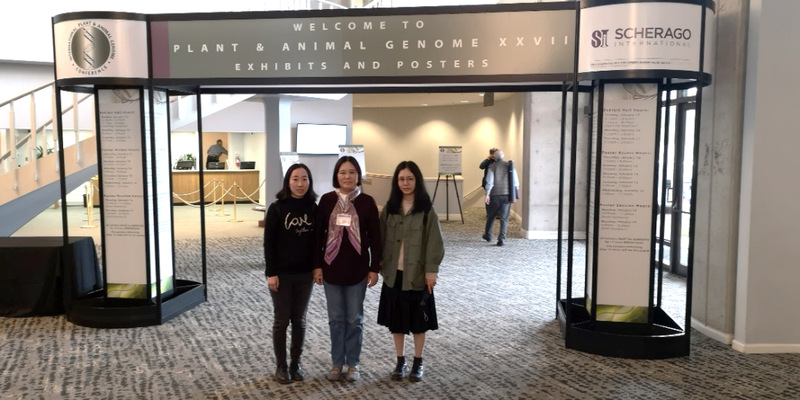 During the meeting, Prof. Chen gave a presentation entitled "Molecular characterization of the sexual and asexual progeny of interspecific chimeras in Brassica species", which introduced the research results on the grafting-induced traits variation and its molecular mechanism of sexual and asexual progeny of Brassica oleracea and B. juncea chimeras. In addition, the two doctoral students gave posters presentation.
The conference included 2000 abstracts, 135 exhibitions, 1200 posters, and 140 clubs.